First Saturday of May every year around the world hundreds of thousands of people join together to demand the end to prohibition of cannabis and hemp.
Saturday, May 2, 2015. 2:00 PM - 4:20 PM. Calgary city hall 800-Macleod Trail S.E.
Calgary - Official contact and spokesperson Keith Fagin
Calgary420.ca/

ID will be required for raffles and some items!
Prizes for best signs, and costumes.(last years prizes consisted of pipes bongs and vaporizers) We will have free hand held signs (can not be used for best signs prizes), pro cannabis magazines, green Calgary 420 helium balloons, buttons, stickers, and more. Fund raising raffles for glass art and 50/50 draw
Support our generous sponsors who have always (over 10 years) provide a lot of functional glass art, vaporizers, t-shirts and a whole lot more. Support those that support our community!
Official sponsors:
Bongs and Such - bongsandsuch.ca
Hemp Roots - www.hemproots.ca
KDK Distributors - kdkwholesale.ca
The Next Level - thenextlevelinc.ca
Erb4Herb - erb4herb.ca
Facebook event page - facebook.com/events/114573742076171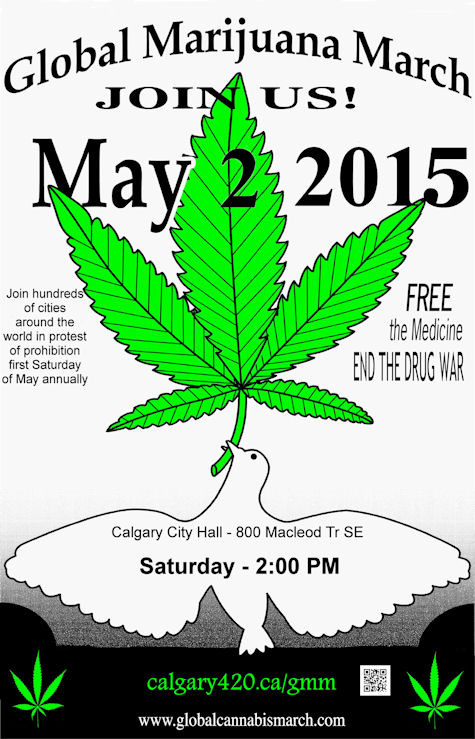 ---